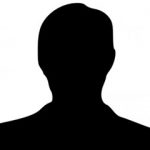 Dr Michael Pelly
Consultant Physician
MB MSc (Clin Trop Med) FRCP DTM+H
Languages spoken: English
Dr Michael Pelly
Consultant Physician
MB MSc (Clin Trop Med) FRCP DTM+H
Languages spoken: English
Specialties
General (internal) medicine, Stroke medicine
Gender
Male
Clinical Interests
Diagnostic dilemmas, stroke and TIA, diseases in returning travellers, tropical infections.
Biography
Consultant Physician since 1992 at Chelsea and Westminster Hospital. Clinical responsibility for adult acute medicine and lead clinician for stroke unit.

Outside UK clinical practice, special interest in humanitarian action especially epidemic control and the management of crises and disasters affecting large populations in developing countries.
NHS Base (trust)
Chelsea and Westminster Hospital NHS Foundation Trust
Professional memberships
Royal College of Physicians, Worshipful Society of Apothecaries , Royal Society of Tropical Medicine and Hygiene (RSTMH), British Association of Stroke Physicians (BASP)