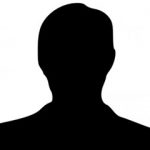 Dr Mohamed Hariri
Consultant Audiovestibular Physician
MD DLO FRCS MSc
Languages spoken: Arabic English
Dr Mohamed Hariri
Consultant Audiovestibular Physician
MD DLO FRCS MSc
Languages spoken: Arabic English
Patient Age Group
Adults,
Paediatric
Year qualified
1978
Specialties
Audio-vestibular medicine
Gender
Male
Clinical Interests
Glue ear - Hearing assessment in children with other problems - ear complaints - adult hearing loss, tinnitus, vertigo and balance problems. Medicolegal reports for noise induced hearing loss, personal injury and clinical negligence.
About Dr Mohamed Hariri
Dr Mohamed Hariri qualified from Damascus University. He practiced otolaryngology for ten years and obtained his FRCS from Edinburgh. Dr Hariri went into audiovestibular medicine in 1990 and obtained MSc in Audiological Medicine from Manchester University in 1993. He has been a consultant at Imperial College Healthcare NHS Trust since then.
NHS Base (trust)
Imperial College Healthcare NHS Trust
Professional memberships
British Medical Association (BMA), British Association of Audiovestibular Physicians (BAAP)