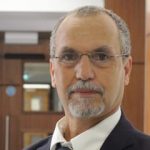 Dr Nagi Barakat
Consultant Paediatrician
MBBCh, MRCPCH, MS epilepsy, CCST, FRCPCH, CASLAT(Med. Educ), PET
Languages spoken: Arabic English German
Dr Nagi Barakat
Consultant Paediatrician
MBBCh, MRCPCH, MS epilepsy, CCST, FRCPCH, CASLAT(Med. Educ), PET
Languages spoken: Arabic English German
Patient Age Group
Paediatric
Year qualified
1984
Specialties
Paediatrics, Paediatric neurology
Gender
Male
Clinical Interests
Epliepsy, headache, neurodevelopmental problems and any other acute neurology.
About Dr Nagi Barakat
Dr Nagi Barakat is a general paediatrician with special interest in all aspect of clinical general paediatrics and clinical paediatric neurology specially epilepsy and headache.

For neurology: His special area of interest includes complex and any epilepsy, post head injury symptoms, headache and neurodevelopmental problems in paediatrics plus any general paediatric issues. He also sees children with muscle pain, abnormal gait, ME, Tics, abnormal movement and abnormal head shape and febrile convulsions.

For general paediatrics, He can see any children with constipation, abdominal pain, acute paediatrics issue with fever or no fever, any joint or muscle pain, general baby checks in first year, any birth marks or skin conditions.
NHS Base (trust)
Private only
Professional memberships
General Medical Council (GMC), Medical Defence Union (The MDU), British Paediatric Neurology Association (BPNA)