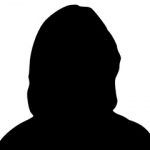 Dr Naomi Sibtain
Consultant Neuroradiologist
BSc MBBS MRCP FRCR
Languages spoken: English
Dr Naomi Sibtain
Consultant Neuroradiologist
BSc MBBS MRCP FRCR
Languages spoken: English
Patient Age Group
Adults,
Paediatric
Year qualified
1995
Specialties
Clinical radiology, Paediatric radiology
Gender
Female
Clinical Interests
Neuro-oncology, neuro-inflammation, neurodegenerative, spinal
About Dr Naomi Sibtain
Dr Naomi Sibtain's NHS work is based at King's College hospital - a busy Neuroscience unit in London that covers a catchment population of 4 million. King's is both a major trauma and stroke centre in London. Therefore she has huge exposure to a wide range of neurological conditions - both acute and chronic. Dr Sibtain is a regular lecturer on the FRCR course at the Royal College of Radiologists.
NHS Base (trust)
King's College Hospital NHS Foundation Trust
Professional memberships
Royal College of Radiologists (RCR) , British Society of Neuroradiologists (BSNR)