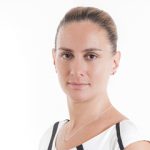 Miss Nara Orban
Consultant ENT Surgeon
DLO, MEd(Surg), DIC, FRCS(ORL-HNS)
Languages spoken: English Hungarian
Miss Nara Orban
Consultant ENT Surgeon
DLO, MEd(Surg), DIC, FRCS(ORL-HNS)
Languages spoken: English Hungarian
Patient Age Group
Adults,
Paediatric
Year qualified
1999
Specialties
Ear, nose and throat surgery, Adult, Paediatric
Gender
Female
Clinical Interests
Rhinology, laryngology and airway, paediatrics, all general ENT, voice disorders, allergy, sinus disease, snoring.
About Miss Nara Orban
Miss Orban has extensive experience in the treatment of allergies, sinus disease and general breathing issues associated with the nose. She also sees children with feeding issues, or noisy breathing and will look after both adults and children who have problems with snoring or breathing at night. Miss Orban sees adults with sinus problems or facial pain, allergies, and deformities of the nose.
NHS Base (trust)
Barts Health NHS Trust
Professional memberships
Royal College of Surgeons of England, Royal Society of Medicine (RSM), British Medical Association (BMA), ENT UK, European Rhinological Society (ERS), American Rhinologic Society (ARS), British Rhinological Society (BRS) , British Association for Paediatric Otolaryngology (BAPO), European Society of Pediatric Otorhinolaryngology (ESPO), Association for the Study of Medical Education (ASME), British Laryngological Association (BLA)