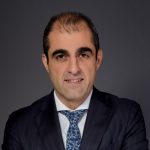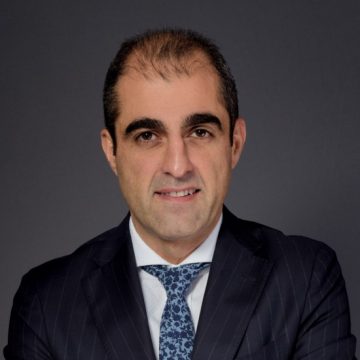 Mr Navid Jallali
Consultant Plastic Surgeon
BSc MB ChB (Hons) MD FRCS (Plast)
Languages spoken: English
I provide the highest quality of surgery and aftercare for my patients.
Mr Navid Jallali
Consultant Plastic Surgeon
BSc MB ChB (Hons) MD FRCS (Plast)
Languages spoken: English
I provide the highest quality of surgery and aftercare for my patients.
Specialties
Plastic surgery, Reconstructive surgery
Gender
Male
Clinical Interests
Breast Reconstruction, DIEP Flap, SGAP flap, TUG flap, Head and neck reconstruction, ALT flap, Fibula flap, Breast augmentation, Breast reduction, Abdominoplasty, rhinoplasty, tummy tuck, facelift, fat transfer, liposuction, Melanoma, Sentinel lymph node biopsy
About Mr Navid Jallali
Mr. Jallali is a Consultant Plastic and Reconstructive Surgeon at Imperial College NHS Trust and formerly the Head of the department of Plastic Surgery, as well as the President of the Royal Society of Medicine (Plastic Surgery section). He studied Medicine at Bristol University, qualifying with honours and was awarded the prestigious University of Bristol medal and the Suple Prize in Surgery and Medicine. He undertook his surgical training in Cambridge, London and Australia and completed a two year research project on tissue-engineering in collaboration with the Massachusetts's institute of technology, Harvard, USA, for which he was awarded a Doctor of Medicine (MD).

Mr Jallali is one of the UK's leading Plastic microsurgeons specialising in complex breast, head and neck and skin reconstruction and performs over 400 procedures annually. He is recognised nationally and internationally for his reconstructive practice and had recently adopted and refined microsurgical lymphatic reconstruction (LYMPHA) to treat lymphoedema post mastectomy.

Mr. Jallali also offers a contemporary cosmetic surgery practice with expertise in breast augmentation, breast reduction, abdominoplasty, rhinoplasty and blepharoplasty and has carried out over 3000 successful cosmetic operations.

Mr. Jallali is an active and respected surgical tutor and has published several book chapters on reconstructive and cosmetic surgery. He has participated in several international clinical trials and has over 45 peer-reviewed publications, including the prestigious British Medical Journal.
NHS Base (trust)
Imperial College Healthcare NHS Trust