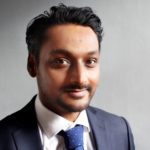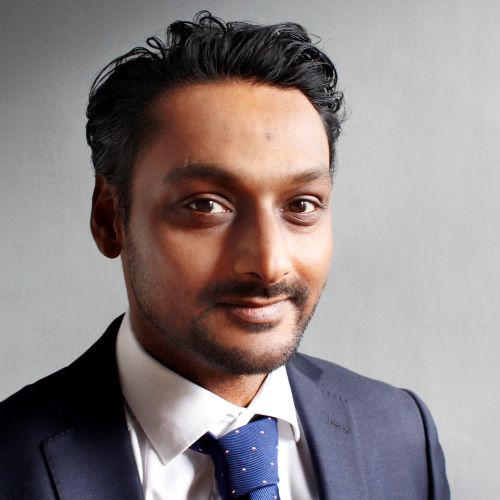 Dr Neil Srinivasan
Consultant Cardiologist
MBChB, BSc, PhD, MRCP, IBHRE CEPS & CCDS
Languages spoken: English
Dr Neil Srinivasan
Consultant Cardiologist
MBChB, BSc, PhD, MRCP, IBHRE CEPS & CCDS
Languages spoken: English
Specialties
Cardiology, Electrophysiology
Gender
Male
Clinical Interests
Heart rhythm disorders, arrhythmia, ablation, atrial fibrillation, supraventricular tachycardia, cardiac devices and pacemakers, implantable cardioverter defibrillators, fainting, chest pain, heart failure, ischaemic heart disease, acute coronary syndrome, palpitations, breathlessness, and angina.
About Dr Neil Srinivasan
Dr Neil Srinivasan is a Consultant Cardiologist specialising in the management of heart rhythm problems, known as cardiac electrophysiology. He is a Consultant Cardiologist at The Essex Cardiothoracic Centre and works as a clinical Electrophysiologist and Academic, establishing the centre's pioneering research program.

Dr Srinivasan trained in cardiac rhythm management at The Heart Hospital in Marylebone and the Barts Heart Centre in London. During this time he undertook a nationally awarded BHF Clinical Research Fellowship studying the mechanisms of lethal cardiac rhythm disorders and was awarded a PhD at the University College London (UCL). He has undertaken a period of research at Washington University St Louis USA as part of this developing non-invasive method of studying the hearts rhythm. He has presented and published his work at national and international conferences. He has extensive experience in performing catheter ablation and has authored and co-authored many major papers in the field.

He sees patients with all types of arrhythmia, including fast rhythms like atrial fibrillation and atrial flutter, frequent ectopic or skipped beats, supraventricular tachycardias SVTs, VT and slow heart rhythms causing dizzy spells and blackouts needing pacemakers. He also manages patients with chest pain and breathlessness.
Professional memberships
Heart Rhythm Society, European Heart Rhythm Association (EHRA), Royal College of Physicians, British Heart Rhythm Society (BHRS)