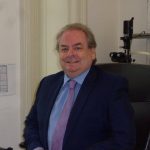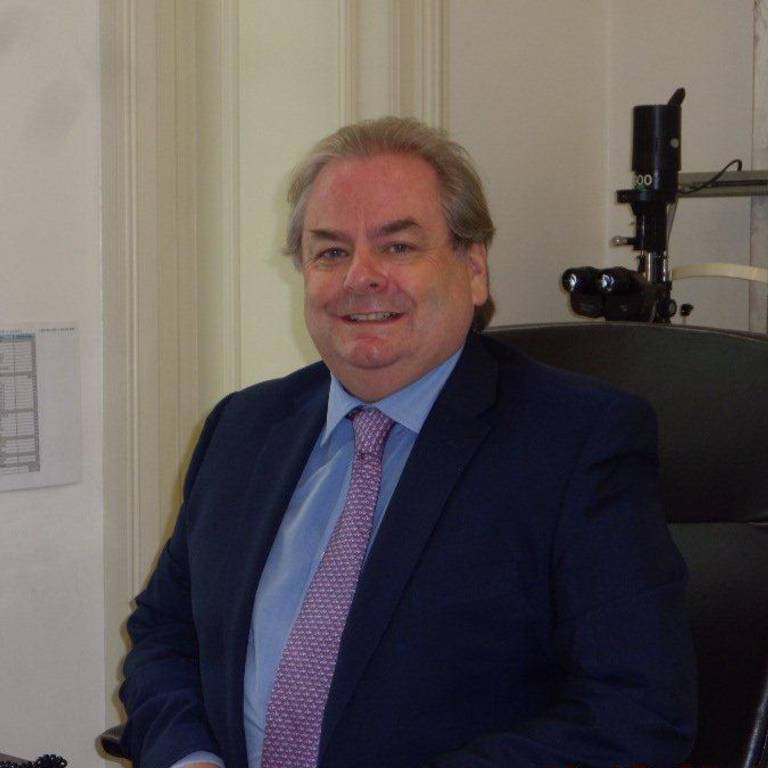 Mr Nicholas Morris
Consultant Gynaecologist
MBBS MEWI FRCOG
Languages spoken: English French
Mr Nicholas Morris
Consultant Gynaecologist
MBBS MEWI FRCOG
Languages spoken: English French
Specialties
Obstetrics and gynaecology
Gender
Male
Clinical Interests
Conundrums in Gynaecology. Pelvic pain, endometriosis, heavy menstrual bleeding, Conservative and surgical Management of utero-vaginal prolapse. Minimal access Surgeon. Office Gynaecology. Investigations and treatment of polycystic ovarian disease, and hirsutism. The menopause and psychosomatic issues in Gynaecology. Reversal of FGM. Medico-Legal Expert.
About Mr Nicholas Morris
Mr Nicholas Morris is a highly experienced Consultant Gynaecologist and Surgeon. He is one of the leading Independent Consultant Obstetricians and Gynaecologists in London.
Nicholas Morris has worked at many leading private Hospitals including the Wellington and Portland Hospitals, and now consults at the Cromwell Hospital ,Weymouth Clinic, and at the Smart clinics.
He has a specialist interest in Minimal access surgery, and pioneered the Novasure procedure for Menorrhagia (heavy periods) in North London. He operates on patients with benign conditions. This includes pelvic pain, endometriosis, heavy periods, fibroids and uterovaginal prolapse (hysterectomy and pelvic floor repair). He treats polycystic ovarian disease both surgically and medically.
Nicholas has been an active member of the British Society of Psychosomatic Obstetrics and Gynaecology. He continues to have an active clinical interest in psychosomatic disease in Gynaecology, and offers advice to patients with complex pre menstrual syndrome, and menopausal problems. He works closely with a psychosexual therapist, and a psychiatrist.

In 2017, Nicholas was one of the first doctors to offer the Mona Lisa Touch for vaginal atrophy and vestibulitis (vulvodynia).

Nicholas Morris qualified from St Mary's Hospital Medical School in 1984. He trained in London, as a junior doctor and worked in the major London Teaching Hospitals.
Nicholas was awarded the WellBeing Training Fellowship by the Royal College of Obstetricians and Gynaecologists in 1993 for research on Hypertension in Pregnancy. He was subsequently was appointed a Lecturer in Obstetrics and Gynaecology at Cambridge University, where he continued research into genetic mechanisms and high blood pressure in pregnancy.

He was initially appointed an NHS Consultant in 1996 at Central Middlesex Hospital, and was a Senior Clinical Research Fellow at Imperial College. He has been an active researcher and has been awarded grants from the British Heart Foundation and the Department of Health. He is widely published and is a popular speaker on the lecture circuit. He currently runs the society of independent Obstetricians and Gynaecologists, and prior to this the Consultant Lecture programme at the Portland Hospital. He has published over 50 scientific papers relating to obstetric care, and thrombosis risk in pregnancy, and female genital mutilation.

Nicholas Morris was made a member of the Royal College of Obstetricians and Gynaecologists in 1991 and received the Fellowship in 2007. He is also a Member of the Expert Witnesses Institute.
NHS Base (trust)
Private only
Professional memberships
Royal College of Obstetricians and Gynaecologists (RCOG), Medical Society of London, Chelsea Clinical Society, British Medical Association (BMA)