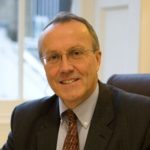 Dr Nick Plowman
Consultant Clinical Oncologist
MA MD FRCP FRCR
Languages spoken: English
Dr Nick Plowman
Consultant Clinical Oncologist
MA MD FRCP FRCR
Languages spoken: English
Patient Age Group
Adults,
Paediatric
Year qualified
1974
Specialties
Clinical oncology
Gender
Male
Clinical Interests
Breast, brain, endocrine, and urological cancers; stereotactic radiotherapy (CyberKnife and GammaKnife).
About Dr Nick Plowman
Dr Nick Plowman is a consultant clinical oncologist and the Head of Clinical Oncology (Cancer Medicine and Radiation Therapy) at St Bartholomew's Hospital, London. He has a particular interest in the diagnosis and treatment of prostate cancer.

Dr Plowman is an authority on the optimal management of cancer and leads one of the country's foremost teams tackling all cancers. He was trained and qualified at Cambridge University, and works globally with experience in the UK, EU, USA, and the Middle East.

He is one of the country's most experienced cancer physicians and, with his clinical team, has introduced new medical therapies, which are now standard practice. During his career, he has introduced aromatase inhibitors into breast cancer treatment (the most important innovation in breast cancer in the last forty years) and introduced adrenosuppresive glucocorticoid therapy into advanced prostate cancer (now best standard practice worldwide). He has also introduced radiation techniques that have been initially pioneering and later best standard practice.
NHS Base (trust)
Barts Health NHS Trust
Professional memberships
Royal College of Radiologists (RCR) , Royal College of Physicians