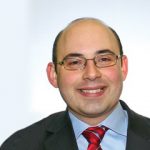 Dr Nickolaos Pantazopoulos
Consultant Cardiologist
MBBS FRCP FESC
Languages spoken: English Greek
Dr Nickolaos Pantazopoulos
Consultant Cardiologist
MBBS FRCP FESC
Languages spoken: English Greek
Specialties
Cardiology, Cardiac CT
Gender
Male
Clinical Interests
Cardiac Imaging (echo, stress echo, CT angiography),heart failure, general cardiology
About Dr Nickolaos Pantazopoulos
Dr Nick Pantazopoulos is a Consultant Cardiologist at West Middlesex University Hospital and an Honorary Consultant Cardiologist at Hammersmith Hospital, Imperial Healthcare. He is also an Honorary Senior Lecturer at Imperial College, London.

He qualified in 1994 from the University of Queensland, Australia. He gained a wide experience in general medicine as a hospital intern in Brisbane, Australia, as a doctor in the Greek Armed Forces and as part of an acute emergency air retrieval service in the Greek islands. He specialised in cardiology at Athens University and pursued subspecialist training in stress echocardiography and cardiac catheterisation at St George Hospital, Sydney, Australia. He trained in Cardiac CT at Johns Hopkins University, Baltimore, USA.

His published work focuses on echocardiographic indices of valve disease and myocardial function.
NHS Base (trust)
Chelsea and Westminster Hospital NHS Foundation Trust
Professional memberships
Royal College of Physicians, European Society of Cardiology (ESC), American Heart Association (AHA), British Society for Heart Failure (BSH)