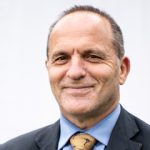 Mr Nigel Mendoza
Consultant Neurosurgeon
MB BS FRCS FRCS(SN)
Languages spoken: English French
Mr Nigel Mendoza
Consultant Neurosurgeon
MB BS FRCS FRCS(SN)
Languages spoken: English French
Specialties
Neurosurgery, Brain tumours
Gender
Male
Clinical Interests
Trigeminal neuralgia, pituitary tumours, acoustic neuroma, spinal surgery, general surgery
About Mr Nigel Mendoza
Mr Nigel Duncan Mendoza is senior Consultant Neurosurgeon at the Imperial NHS Healthcare trust based at Charing Cross Hospital and Co – director of the Stereotactic Gamma knife unit at the Crowmell Hospital.

Following graduation and undertaking basic surgical training he completed a recognised training programme at both registrar and senior registrar grade in Neurosurgery and following examination gained the Fellowship in Surgical Neurology awarded by the Intercollegiate Speciality Assessment Board on behalf of the Royal Colleges of Surgeons and the Certificate of Accreditation. He was appointed to Consultant Neurosurgeon in 1995 to Charing Cross Hospital and has 25 years' experience as an NHS Consultant Neurosurgeon. He has continued to consolidate a clinical practice by developing specialist areas of surgical interest and taking an active part in continuous personal development and continuing medical education. He has gained a wide clinical and operative experience in neurosurgery, both cranial and spinal. This has included; The management of common problems caused by degenerative conditions of the spine, such as back pain, and symptomatic intervertebral disc protrusion of the cervical, thoracic and lumbar spine as well as more complex spinal surgery for intradural spinal tumours.

His particular area of subspecialist interest is skull base surgery caring for patients with different problems, the most common being trigeminal neuralgia, pituitary tumours, acoustic neuroma and meningioma. The team is interdisciplinary undertaking evolving techniques of endoscopic approaches , intraoperative neuronavigation and Stereotactic Gamma knife radiosurgery.
NHS Base (trust)
Imperial College Healthcare NHS Trust