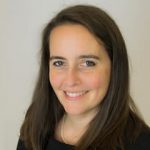 Dr Rachel Byng-Maddick
Consultant Rheumatologist
BSc MB BS PhD MRCP (rheum)
Languages spoken: English
Dr Rachel Byng-Maddick
Consultant Rheumatologist
BSc MB BS PhD MRCP (rheum)
Languages spoken: English
Specialties
Rheumatology
Gender
Female
Clinical Interests
Inflammatory arthritis (including rheumatoid arthritis, psoriatic arthritis, ankylosing spondylitis, and seronegative spondyloarthropathies), Crystal arthritis (including gout), Osteoarthritis, Osteoporosis, Connective tissue disease (including Lupus), Raynauds syndrome, Tendonitis including shoulder pain, tennis elbow, Carpal tunnel syndrome, Back pain, Chronic pain syndrome including Fibromyalgia.
About Dr Rachel Byng-Maddick
Dr Rachel Byng-Maddick qualified in medicine from Imperial College London in 2004, with a distinction in clinical practice.

In 2011, Dr Byng-Maddick was awarded a clinical research fellowship by Arthritis Research UK. Following this, she completed her PhD at University College London in the study of infection during treatment for rheumatoid arthritis.

She completed her specialist training in rheumatology and general internal medicine in 2017, which included working at University College London Hospital and Imperial College Healthcare NHS Trust.

She also works as an NHS consultant at Guy's and St Thomas' Hospital.

Dr Byng-Maddick has published numerous peer-reviewed papers and book chapters on her area of research and expertise.

Dr Byng-Maddick has an active teaching role at King's College London, as the undergraduate lead for rheumatology teaching. She regularly lectures to undergraduate and postgraduate students. She also supervises and mentors junior doctors at all stages of their training within the Guy's and St Thomas' Hospital.
NHS Base (trust)
Guy's and St Thomas' NHS Foundation Trust
Professional memberships
Royal College of Physicians, British Society for Rheumatology (BSR)