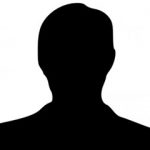 Professor Raman Bedi
Consultant in Paediatric Dentistry
BDS MSc DDS DSc DHL FDSRCS(Ed) FDSRCS(Eng) FGDP FFPH Hon FDS RCS (Glas)
Languages spoken: English
Professor Raman Bedi
Consultant in Paediatric Dentistry
BDS MSc DDS DSc DHL FDSRCS(Ed) FDSRCS(Eng) FGDP FFPH Hon FDS RCS (Glas)
Languages spoken: English
Patient Age Group
Paediatric
Year qualified
1976
Clinical Interests
Full mouth rehabilitation of young children, dental caries prevention and management
About Professor Raman Bedi
Professor Bedi was an NHS consultant in Paediatric Dentistry for over 14 years. He specialises in young children with extensive caries and especially in their full mouth reconstruction under General Anaesthesia. His focus is upon early childhood caries especially as it impacts upon children from the Middle East. Each year he leads a senior dental leadership programme which is a partnership between King's College London and Harvard University. He has been asked to establish the Global Child Dental Health Taskforce and is Chairman of the charity The Global Child Dental Fund. He is also the clinical director of the charity Dentaid.
Professor Bedi is based at King's College London and also holds an honorary chair at University College London where he was the co-director of the World Health Organization Collaborating Centre at the Eastman Dental Institute (1998-2008). He also has an honorary 'Extraordinary Professorship' in Paediatric Dentistry at the University of the Western Cape, South Africa.

He was past President of the British Society for Disability and Oral Health (2002), President of the Education Research Group of the International Association for Dental Research (IADR) (2002-2004) and chair of the IADR Regional Development Programme Committee (2002-2004).

He has published over 170 scientific papers and 4 books. In 2005 he was given the USA Public Health Service medal.

Raman Bedi was also Chief Dental Officer - England from October 2002 to October 2005.
NHS Base (trust)
King's College Hospital NHS Foundation Trust
Professional memberships
British Society of Paediatric Dentistry (BSPD), International Association of Paediatric Dentistry (IAPD), European Academy of Paediatric Dentistry (EAPD)