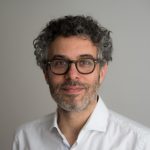 Dr Richard Shaffer
Consultant Clinical Oncologist
MBBS, BSc (Hons), MRCP, FRCR
Languages spoken: English
Dr Richard Shaffer
Consultant Clinical Oncologist
MBBS, BSc (Hons), MRCP, FRCR
Languages spoken: English
Specialties
Clinical oncology, Brain/CNS, Skin, Urology
Gender
Male
Clinical Interests
Radiotherapy and Chemotherapy for brain and spinal cord tumours, prostate cancer, bladder cancer, skin cancer. Intracranial stereotactic radiotherapy. Radiotherapy for benign conditions, including Dupuytren's disease, Ledderhose disease, plantar fasciitis.
About Dr Richard Shaffer
Dr Shaffer is a cancer specialist who uses radiotherapy and chemotherapy to treat brain tumours, skin tumours, prostate cancer, and bladder cancer. His brain tumour team recently won an award for excellent clinical performance. He leads the Surrey technical radiotherapy development group, the network brain tumour group, and the intracranial stereotactic service. He is the principal investigator on several studies in brain tumours and prostate cancer.

Dr Shaffer has an interest in treating benign disease with radiotherapy, including early Dupuytren's disease, Ledderhose, and plantar fasciitis, and recently co-authored a national report on this subject through the Royal College of Radiologists.
NHS Base (trust)
Royal Surrey County NHS Foundation Trust