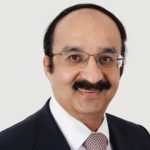 Dr Sameer Zar
Consultant Gastroenterologist
MB BS, FRCP, PhD
Languages spoken: English Punjabi Urdu
Dr Sameer Zar
Consultant Gastroenterologist
MB BS, FRCP, PhD
Languages spoken: English Punjabi Urdu
Specialties
Gastroenterology, Endoscopy, Hepatobiliary
Gender
Male
Clinical Interests
Upper and lower gastrointestinal cancer, gastro-oesophageal reflux, Barrett's Oesophagus, bowel screening, IBS, Crohn's and colitis, pancreas and hepatobiliary disorders. Procedures including endoscopy, colonoscopy, ERCP, EUS, EMR/ESD, capsule endoscopy, oesophageal manometry and pH studies.
About Dr Sameer Zar
Dr Sameer Zar is a Consultant Gastroenterologist at The Royal Marsden. In addition to diagnostic and therapeutic upper and lower GI endoscopy, he performs endoscopic ultrasound, ERCP, endoscopic mucosal resection and endoscopic submucosal dissection of early upper and lower GI cancers. He is also the upper GI cancer lead at Epsom and St Helier NHS trust.

He completed his postgraduate training in General Medicine and Gastroenterology in South West London in 2005. He was awarded a PhD by the University of London for his research work on the role of food hypersensitivity in Irritable Bowel Syndrome and its effect on gastrointestinal motility at St George's Hospital Medical School. He has published several peer-reviewed articles in leading international journals. He is an expert endoscopist with special interest in interventional procedures of upper and lower gut and pancreato-biliary system.
NHS Base (trust)
The Royal Marsden NHS Foundation Trust
Professional memberships
British Society of Gastroenterology (BSG), American Society for Gastrointestinal Endoscopy (ASGE), American Gastroenterological Association (AGA), European Society of Gastrointestinal Endoscopy (ESGE)