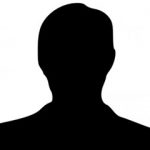 Dr Sanjeev Rajakulendran
Consultant Neurologist
BSc MB MRCP PhD
Languages spoken: English
Dr Sanjeev Rajakulendran
Consultant Neurologist
BSc MB MRCP PhD
Languages spoken: English
Specialties
Neurology, Epilepsy
Gender
Male
Clinical Interests
General neurology, epilepsy, seizures, blackouts, dizziness, headaches, Parkinson's disease, tremor, weakness, abnormal sensation, memory problems.
About Dr Sanjeev Rajakulendran
Dr Rajakulendran is a Consultant Neurologist at the National Hospital for Neurology and Neurosurgery and Honorary Senior Lecturer at UCL Institute of Neurology.

Dr Rajakulendran trained in Neurology at The National Hospital for Neurology and Neurosurgery, Chelsea and Westminster Hospital, Charing Cross Hospital and Hammersmith Hospital. Following the completion of his training, he undertook an Epilepsy Fellowship at King's College Hospital.

His PhD, completed at University College London - Institute of Neurology was on the clinical, genetic and neurophysiological aspects of paroxsymal disorders of the central nervous system such as epilepsy, problems with balance and migraine.

Dr Rajakulendran specialises in general diagnostic neurology and has a clinical and research interest in epilepsy and seizures.
NHS Base (trust)
University College London Hospitals NHS Foundation Trust
Professional memberships
Association of British Neurologists (ABN), Medical Defence Union (The MDU), International League Against Epilepsy (ILAE)