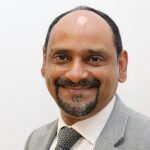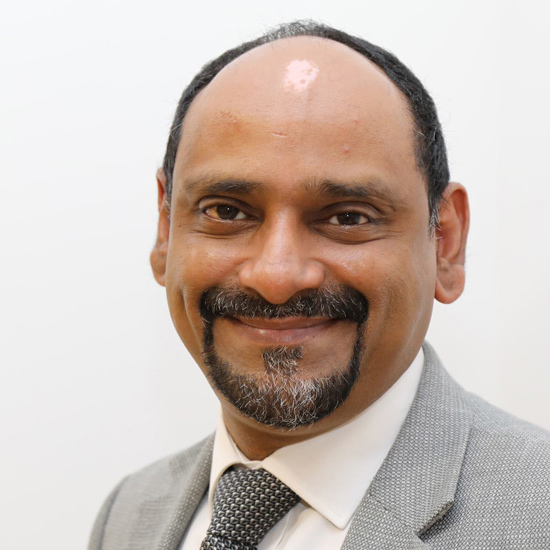 Mr Shahnawaz Rasheed
Consultant General Surgeon
B Clin Sci, MBBS, DIC, PhD, FRCS
Languages spoken: English
Mr Shahnawaz Rasheed
Consultant General Surgeon
B Clin Sci, MBBS, DIC, PhD, FRCS
Languages spoken: English
Specialties
General surgery, Lower GI surgery
Gender
Male
Clinical Interests
Anal pain, bowel (colorectal) cancer (early, routine and advanced), change in bowel habit, colorectal surgery, diverticular disease, emergency surgery, endoscopy (upper GI and colonoscopy), exenterative surgery, fissures, fistulas, haemorrhoids, hernias (abdomen and groin), inflammatory bowel disease (Crohn's disease and ulcerative colitis), laparoscopic surgery, rectal bleeding, robotic surgery
About Mr Shahnawaz Rasheed
Mr Shahnawaz Rasheed is a Consultant Surgeon specialising in General Surgery, Colorectal Surgery, Proctology and Emergency Surgery. He also has a super-specialist interest in the diagnosis, assessment and management of patients with colorectal cancer.

He was awarded his medical degree by St Bartholomew's and The London Hospitals' Medical School in 1997. He was admitted as a Member and then a Fellow of the Royal College of Surgeons of England.

Mr Rasheed's post-graduate training was in the North West Thames London Surgical rotation, as a Resident Surgical Officer (RSO) at St Mark's Hospital, London and Senior Fellow at Frimley Park Hospital.

He was awarded his PhD by Imperial College London for research undertaken on colorectal cancer undertaken at St Mark's Hospital, London in conjunction with the Weatherall Institute, Oxford and the Mount Vernon Cancer Centre, Hertfordshire. He was awarded the prestigious St Mark's Hospital Foundation Scholarship to undertake this work and has won various awards including the Durand Smith MD Award by the American Society of Colon and Rectal Surgeons (2006) and the John of Arderne Medal by The Royal Society of Medicine (2007).

Mr Rasheed has significant expertise in managing patients with abdominal pain, hernias, benign colorectal diseases and anal conditions. He is a very experienced endoscopist and performs both upper GI endoscopic procedures and colonoscopies.

He also has a specialist interest in primary, locally advanced and recurrent colorectal cancer performed open and using minimal invasive techniques including laparoscopy and is one of the few surgeons in the UK who is using the Da Vinci Xi surgical robot to perform colorectal cancer surgery.

He has published widely and delivered many lectures in the UK and internationally on various aspects of colorectal disease.

In addition, Mr Shahnawaz Rasheed has an interest in global health and oversees development projects in low and middle-income countries. He has had significant experience in international disaster response and global surgery.

Mr Rasheed and his team provide clinical care with a holistic and compassionate approach, in an engaging, patient-centred and compassionate way.
NHS Base (trust)
The Royal Marsden NHS Foundation Trust
Professional memberships
Association of Surgeons of Great Britain and Ireland (ASGBI), Association of Coloproctology of Great Britain and Ireland (ACPGBI), British Medical Association (BMA), St Mark's Association