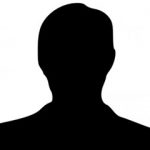 Dr Shankar Sridharan
Consultant Paediatric Cardiologist
MBBS BSc MRCPCH
Languages spoken: English Tamil
Dr Shankar Sridharan
Consultant Paediatric Cardiologist
MBBS BSc MRCPCH
Languages spoken: English Tamil
Patient Age Group
Paediatric
Year qualified
1998
Specialties
Paediatric cardiology
Gender
Male
Clinical Interests
Heart murmurs in children, congenital heart disease in children, child chest pain, baby heart murmur, echocardiography, fetal cardiology
About Dr Shankar Sridharan
Dr Shankar Sridharan is a Consultant Fetal and Paediatric Cardiologist (baby heart doctor). His NHS practice is at Great Ormond Street Hospital, London, where he is also the Cardiac Network Lead.

He specialises in the diagnosis, treatment and on-going care of all types of heart disease affecting babies, children and teenagers (including holes-in the heart such as ASD's and VSD's, valve problems and all complex forms of structural heart disease).

Many heart problems in children may be managed as an outpatient without the need for interventional procedures or cardiac surgery. If these are required, the care plan created will provide direct access to the best paediatric interventional and surgical doctors in the country.
NHS Base (trust)
Great Ormond Street Hospital for Children NHS Foundation Trust
Professional memberships
Royal College of Paediatrics and Child Health (RCPCH), British Congenital Cardiac Association (BCCA)