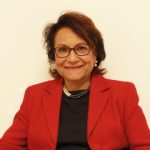 Mrs Sheela Purkayastha
Specialist in Gynaecology
MB BS MD FRCOG FFFP
Languages spoken: Bengali English Farsi Hindi Urdu
Mrs Sheela Purkayastha
Specialist in Gynaecology
MB BS MD FRCOG FFFP
Languages spoken: Bengali English Farsi Hindi Urdu
Specialties
Obstetrics and gynaecology
Gender
Female
Clinical Interests
Colposcopy, menopause, family planning, psychosexual counselling, menstrual problems, fibroids, polycystic ovary syndrome.
About Mrs Sheela Purkayastha
Mrs Sheela Purkayastha has over 30 years' experience in Obstetrics and Gynaecology. Having trained in India (MD from All India Institute of Medical Sciences, New Delhi, with research in abnormal uterine bleeding in the reproductive age group) she worked in Obstetrics and Gynaecology in Iran for 4 years. She furthered her training in London, obtaining her FRCOG and FFFP and has been practising in London for more than 20 years. Mrs Purkayastha has special accreditation in colposcopy, menopause and family planning for training doctors and nurses.

Dr Purkayastha always tries to treat with conservative treatment before advising surgery for heavy menstrual bleeding, fibroids, and small ovarian cysts. For fibroids besides medication, patients can be treated with embolization, instead of major surgery like myomectomy or hysterectomy which carry serious risks.

For menopausal symptoms if you prefer non hormonal treatment she will give you the right advice. Some recent treatments have come up for vulvovaginal symptoms of menopause (VVA), which Dr Purkayastha uses in selected cases. She also uses laser treatment for VVA and mild stress incontinence with very good results.

She has special interests for PCOS and Premature Ovarian insufficiency and PMS.
NHS Base (trust)
Private only
Professional memberships
Breast and Cervical Cancer Program (BCCP), British Medical Association (BMA), British Menopause Society, General Medical Council (GMC), Medical Defence Union (The MDU), Royal College of Obstetricians and Gynaecologists (RCOG)