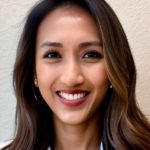 Dr Sofia Cavill
Consultant in Acute and General Internal Medicine
MSc MBBS MRCP PGDip(Derm)
Languages spoken: Bahasa English
Dr Sofia Cavill
Consultant in Acute and General Internal Medicine
MSc MBBS MRCP PGDip(Derm)
Languages spoken: Bahasa English
Specialties
Acute medicine, General internal medicine
Gender
Female
Clinical Interests
Ageing and frailty conditions; medical concierge service; poly-pharmacy (rationalization of medications for different conditions) to prevent unwanted side-effects; ambulatory treatments and same-day emergency care (SDEC), including outpatient or ambulatory antibiotic management to treat mild or complex sepsis (e.g., cellulitis), investigation and management of lower limb swelling (non-trauma) such as deep vein thrombosis, investigations and management of new iron deficiency anemias, and new hypertension management and investigations.
About Dr Sofia Cavill
Dr Cavill qualified with honors in her MBBS degree from Kings College London School of Medicine in 2009, which led to her extensive specialist training at London's top hospitals including Chelsea & Westminster Hospital (CWH) where she now practices as a Consultant in Acute and General Internal Medicine.

Dr Cavill is the Service Director for the Ambulatory Emergency Care Department at Chelsea & Westminster Hospital (CWH), which gives patients access to specialized treatment to patients in an outpatient setting. Her leadership in the role led to the launch of the Same Day Emergency Care (SDEC) service, allowing thousands of patients access to same day specialist care avoiding unnecessary hospitalisation. She was also the Clinical Lead for Sepsis.

Described by her patients as being comprehensive and pragmatic, Dr Cavill prides herself in providing a personalised approach to treating her patients. Her specialty focuses on holistic care for adults with complex medical conditions, polypharmacy with a special interest in frailty and aging. She works closely with GPs and primary services to allow patients access to the right urgent specialized medical care without the need for and minimizing hospitalization.

In 2022, Dr Cavill was appointed as the Lead for the Covid Medicine Delivery Unit (CMDU) for the whole of North West London, which was the top performing CMDU in the UK, as featured on the BBC, and responsible for delivering life-saving treatments to patients. She was also the Clinical Lead for Sepsis.

She completed a Clinical Fellowship in Acute Frailty & Geriatric Medicine at University College London Hospital (UCLH) in the earlier years of her career, where she became a member of one of the UK's first Frailty service in an Acute Medical Unit. She went on to receive a full scholarship from UCLH and completed an MSc in Gerontology at Kings College London in 2017 with a research focus in Frailty Care and in Hospital Resuscitation Orders.
NHS Base (trust)
Chelsea and Westminster Hospital NHS Foundation Trust
Professional memberships
General Medical Council (GMC), Royal College of Physicians, Medical Protection Society (MPS)