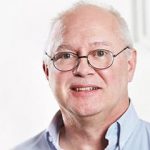 Dr Timothy Crook
Consultant Medical Oncologist
BSc PhD MBBS FRCP
Languages spoken: English
Dr Timothy Crook
Consultant Medical Oncologist
BSc PhD MBBS FRCP
Languages spoken: English
Specialties
Medical oncology, Breast, Skin, Urology
Gender
Male
Clinical Interests
Systemic therapy for cancer including chemotherapy, immunotherapy and targeted therapy. Personalized and precision oncology.
About Dr Timothy Crook
Dr Tim Crook was a cancer research scientist before qualifying in medicine at St Bartholomews and The Royal London School of Medicine, University of London, in 2000. He gained the MCRP in 2005 and CCT in Medical Oncology in 2010. He has been a consultant in Medical Oncology ever since. He has active research interests in personalized oncology and novel systemic therapies for refractory cancers. He has authored over 130 primary research publications in basic, clinical and translational oncology.
NHS Base (trust)
Private only
Professional memberships
European Society for Medical Oncology (ESMO)