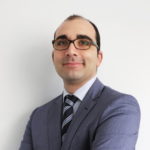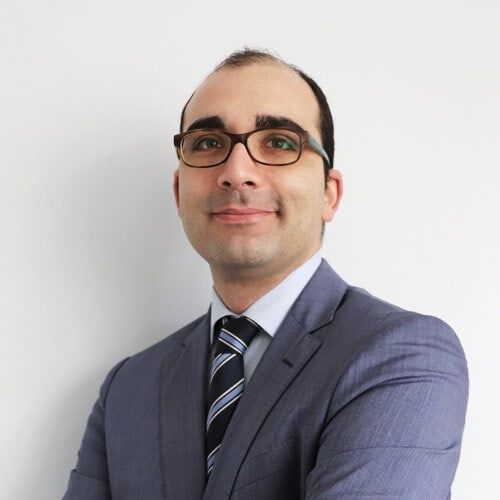 Mr Valerio Celentano
Consultant General Surgeon
MD PhD FRCS
Languages spoken: English Italian
Mr Valerio Celentano
Consultant General Surgeon
MD PhD FRCS
Languages spoken: English Italian
Specialties
General surgery, General, Lower GI surgery
Gender
Male
Clinical Interests
Laparoscopic Surgery, Colonoscopy, Colorectal Cancer, Inflammatory Bowel Disease, Crohn's Disease, Ulcerative Colitis, Ileoanal Pouch Surgery, Endometriosis, Diverticular Disease, Anal fistula, Anal fissure, Haemorrhoids, Pilonidal sinus
About Mr Valerio Celentano
Mr. Celentano graduated in Medicine and completed his general surgery training in Naples, Italy. Prior to becoming a consultant surgeon he undertook colorectal surgery fellowships in nationally recognized LAPCO training Units in the UK, gaining vast experience in minimally invasive surgery for the treatment of colorectal cancer and IBD (Crohn's and Ulcerative Colitis). At the age of 31 he became one of the youngest surgeons to pass the Royal College of Surgeons Fellowship examinations. He also trained in the United States and France.

He has a subspecialty interest in colorectal cancer and inflammatory bowel disease, particularly recurrent Crohn's disease and Ileoanal Pouch surgery. Mr Celentano has a specialist interest in surgical treatment of Deep Infiltrating Endometriosis. His clinical interests also include general surgery, benign anorectal conditions, haemorrhoids and anal fistula surgery, diagnostic and therapeutic endoscopy.

Mr Celentano is actively involved in medical education and surgical training. He holds a Honorary Senior Lectureship at Imperial College London and has a strong interest in research. He has published more than 80 articles and book chapters on surgical treatment of Inflammatory Bowel Disease, Surgical Training, Quality of life following colorectal surgery and nerve sparing techniques to preserve sexual and urinary function, minimally invasive surgery.
NHS Base (trust)
Chelsea and Westminster Hospital NHS Foundation Trust
Professional memberships
Royal College of Surgeons of England, Association of Coloproctology of Great Britain and Ireland (ACPGBI)