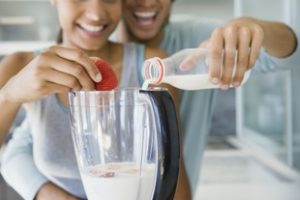 With the New Year now well underway now is the perfect time to make a fresh start and act on the changes you have wanted to make to improve your health and wellbeing. Whether you are looking to lose weight, address niggling aches and pains, or give yourself a full health MOT, Cromwell Hospital can help you to reach your health goals in 2014.
Mr Paul Montgomery, Medical Director at Cromwell Hospital, explains how the team can help: "For anyone looking to evaluate their health in the New Year a health assessment can be a great place to start. These provide a detailed picture of your physical health, a practical medical and lifestyle action plan, the opportunity to discuss any concerns you may have with a doctor, and prompt referral, if you need it, to our consultant specialists."
"Your assessment begins with a consultation with one of our hospital-based private GPs, who would also supervise your plan. Diagnostic tests are carried out by nurses and specialist clinical staff using the latest equipment. The results are provided at your follow up consultation, usually within seven days, depending on the assessment that you choose."
We offer a range of health assessments:
Executive – An in-depth analysis of your health which addresses your individual concerns and needs.
Premier – Our most extensive programme of assessments, including twenty four major health checks through consultation, examinations and measurements.
Health assessments for particular concerns – Bowel cancer, breast awareness, women's wellness and osteoporosis.
Optional additional assessments – You are welcome to create your own bespoke programme, simply call us to discuss your requirements.
"In addition to these, we offer a full range of health screening packages that are specially designed for women, available at our new Women's Health Centre." The centre was designed with women's busy schedules in mind, combining convenience, comfort and clinical excellence in order to provide a first class service.
"We also have a full GP service at the hospital. Whatever your needs, there has never been a better time to be proactive in improving your health, and we are here to help."
To make an appointment with one our GPs or book in for a health screen please call 020 7460 5700.