Children's orthopaedic surgery
The diagnosis and treatment of conditions affecting the joints, bones, ligaments, tendons, muscles and nerves affecting babies and children up to 18 years of age.
Overview
Our leading orthopaedic surgeons treat a wide range of orthopaedic conditions in children, from knock knees to more complex conditions such as scoliosis.
They also treat damage from trauma, such as fractures, dislocations and soft tissue injuries, as well as highly complex surgery.
All of our surgeons have sub-specialised in paediatric orthopaedic surgery and are supported by a multidisciplinary team of nurses, physiotherapists and technicians. Together, they provide a friendly and caring environment for your child.
Related conditions
foot and ankle conditions including congenital foot deformities, club foot and flat foot
knee conditions, including lower limb deformities, anterior cruciate ligament injuries and knock knees 
hand deformities
hip conditions, including 'limping child', fractures and dislocations, irritation, Perthes disease, dysplasia
infections of the bone and joint
bowed legs and slipped upper femoral epiphysis
spinal deformities including scoliosis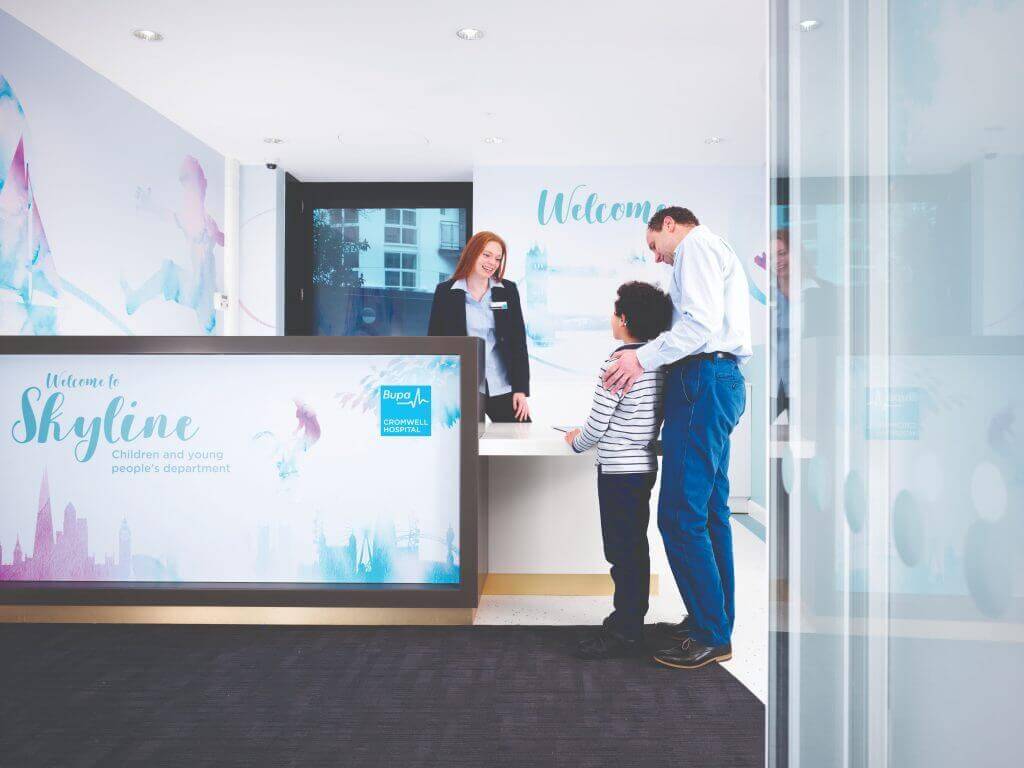 Following surgery
Your child can recover comfortably in our children-only Skyline Ward. Our 13 inpatient rooms are spacious and all have ensuite bathrooms, TV and DVD player, and WiFi. The Skyline playroom is bright and colourful with lots of toys and activities.
Many children also benefit from physiotherapy in our purpose-designed gym to help restore movement and function.
See Skyline >
Please note that we do not provide a paediatric intensive care unit at Cromwell Hospital. However, any deteriorating child will be quickly assessed and stabilised by a Resident Medical Officer (RMO) trained in paediatric intensive care, supported by an on-call Paediatric Intensive Care Consultant, before being transferred to the most appropriate paediatric intensive care provider by the Children's Acute Transport Service (CATS).
"I had a great experience at the Cromwell Hospital; the staff were amazing, and is another level of professionalism compared to other hospitals I've stayed in."
Lorne, Cromwell Hospital patient
Book an appointment today
Our telephone lines are open 8am to 8pm Monday to Friday, and 8am to 2pm Saturdays.
Please note - regrettably we are unable to answer specific medical questions or offer medical advice via internet, email or telephone.