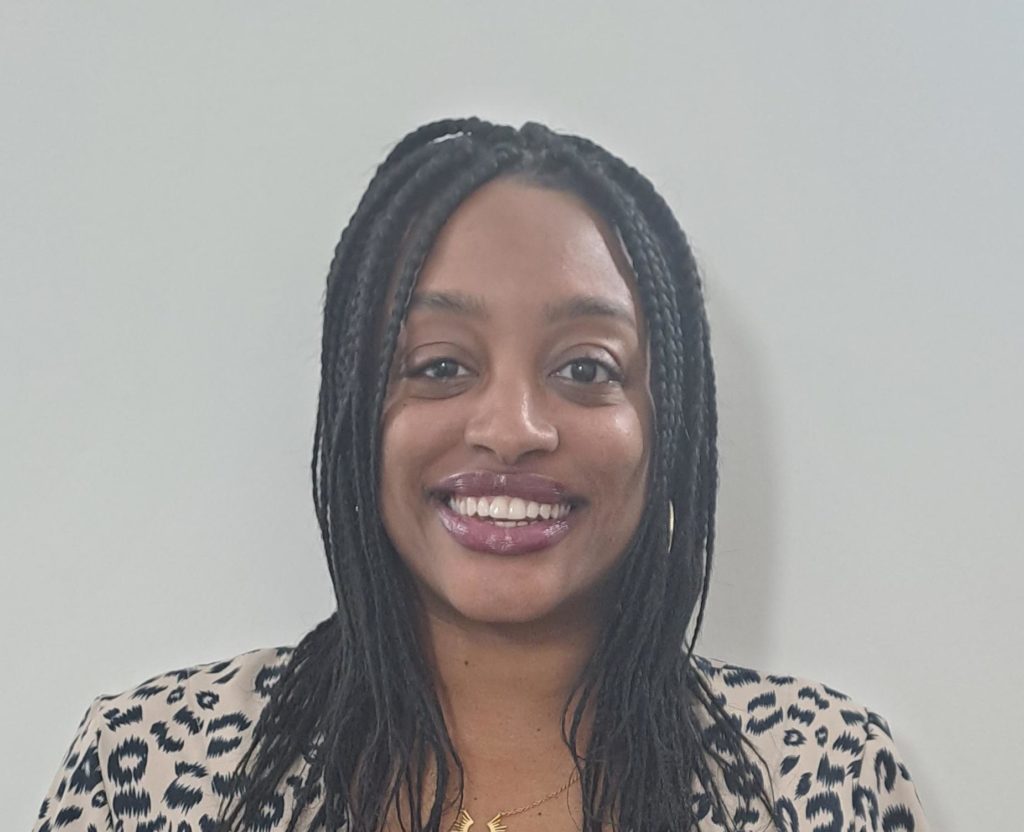 Danielle White joined Cromwell Hospital as International Nurse Coordinator in April 2022, Danielle talks us through a day in her life.  
Please explain a little bit about your role as International Nurse Coordinator and your background. 
I joined Bupa from the National Guideline Centre which is part of the Royal College of Physicians. They produce evidence-based guidelines for good practice on specific medical conditions. I worked there for 5 years as the Office Manager and Project Coordinator. I liked that my role was varied which meant that one day I could be looking after the office environment, organising cleaning, catering contracts and upgrading the office and IT equipment Within the same day I could be tasked with organising committee meetings, managing information from recruitment processes, and managing payroll for our members. 
My role as International Nurse Coordinator is a new one which was created to support nurses travelling from across the world to work with us at Cromwell Hospital. I ensure the transition is smooth for them by meeting them at the airport, organising inductions and tours, working with the provider to get their Objective Structured Clinical Examination (OSCE) exams booked. I book their travel and help with any other questions they have.   
What inspired you to take on the role of International Nurse Coordinator?   
 
I had been thinking about a change to HR for a while and during lockdown I decided to do my CIPD level 5. After completion I ramped up my search for a new role and a friend put me in contact with one of the business partners at Bupa who informed me about this role. I thought it sounded like a great opportunity for me to gain the experience I had been looking for as it was a brand-new role and a meaningful one where I felt I could make a difference, helping nurses to transition into their new role and new life, which can be very overwhelming. Seeing their progression and journey is very rewarding.  
What does a typical day look like for you as our International Nurse Coordinator? 
My typical day consists of a lot of updating of documents i.e. INT budge spreadsheet and INT nurse tracker, making sure we have a record of the nurses OSCE exams, retakes, when they received their pins, etc. I respond to general queries, raise PO's and make sure invoices are paid on time. I keep the clinical teams updated of any changes made to the next cohort's arrival, and make sure there are meetings and workshops in place for them when they arrive. 
How does your role support our international nurses at Cromwell Hospital?  
The international nurses are vital to the Cromwell workforce! Having fresh new talent that can support in areas where we need more nurses is key to us being successful in our purpose and mission. For a lot of our international nurses this is their first time leaving their country, so it can be a very overwhelming and a life-changing experience. I am here to support them, however I can. Making sure they have what they need to help them settle into London life. From setting up bank accounts, giving them a tour of the area, making sure they get paid and helping them look for permanent accommodation, it's those things that make a difference. I also support by setting up time for them to attend workshops such as cultural programmes which are carried out by one of the deputy matrons, and expensed training which is carried out by myself.  
What do you enjoy most about your role?  
There are many things I enjoy in my role. I particularly enjoy meeting the nurses, hearing about their experiences, and helping them settle into London life. As a born and bred Londoner, I feel I have a lot to offer in that respect! 
Find out more: Nursing careers in London - Cromwell Hospital