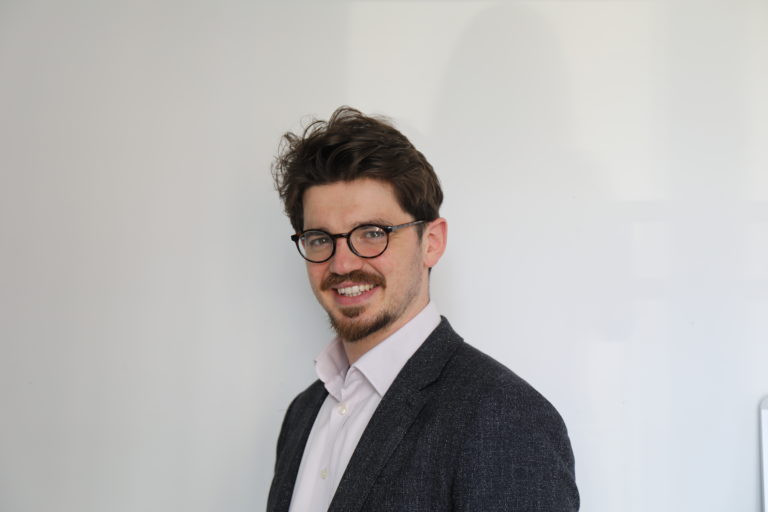 Oliver Phillips joined Cromwell Hospital four and a half years ago, having originally joining the GP Liaison team, he then moved into the Consultant Development Lead before moving into his current role.
Please explain a little bit about your role as  Business Development Manager?  
I work on a variety of projects focused on supporting consultant practices and developing patient services. I have helped support the development of the Head and Neck multidisciplinary team (MDT), the set-up of the International Centre for Endometriosis and facilitated robotic training for some of our consultants.  I am continually looking for new opportunities to develop the hospital's offering to patients by collaborating with our consultants.  
What inspired you to take on the role of Business Development Manager? 
I am inspired to work for such an outstanding hospital. My previous roles at Cromwell Hospital were as a GP Liaison Officer and Consultant Development Lead. These roles allowed me to build strong relationships with a variety of stakeholders including our consultants. The Business Development role was a great opportunity to work more closely with consultants on a variety of projects to support the delivery of world-class care at our hospital.  
What does a typical day look like for you as Business Development Manager? 
Each day is very different. They range from meeting our consultants to explore new business opportunities, to showing external stakeholders around the hospital to showcase our excellent services. I enjoy the variety of this role. It has allowed me to work closely with multiple departments at the hospital and has given me a great understanding of the excellent work that takes place at Cromwell. 
How does your role support patients and staff at Cromwell Hospital? 
  My role ranges from supporting with some of the day-to-day queries from our consultants through to new business opportunities. As our consultants have very busy working lives, I can be that point of contact for our consultants to make their life at Cromwell as seamless as possible. It is important the staff at the hospital are engaging with the consultants, I support the staff to engage with the consultants based on their feedback. 
 Our consultants have a number of innovative ideas to continually improve patient care, it is important that we work collaboratively to bring these ideas to life when feasible. These new services directly impact patients by ensuring we are continually offering new and innovative ways to care for them. 
What do you enjoy most about your role? 
I enjoy building relationships with people from all walks of life. I work across multiple departments and have the opportunity to work with people with a range of skills and experiences. I am fortunate to learn from professionals from across the hospital.