GenesisCare
GenesisCare is a global healthcare organisation and the UK's leading independent provider of advanced and innovative oncology services.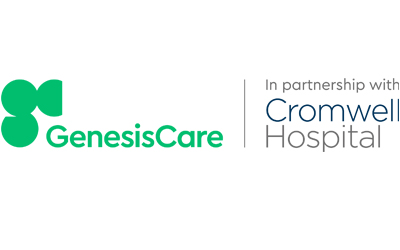 Overview
GenesisCare has over 440 centres across the world, including 14 within the UK. They work with leading cancer experts and healthcare teams to give patients the best possible life outcomes and believe care should be focused on you, the individual, not the condition.
Here in London, GenesisCare offer some of the UKs most advanced radiotherapy, working closely with leading health professionals and investing early in cutting-edge treatments that are proven to be safe and effective. The centre is designed around three of the most advanced machines in the world, each capable of treating a different type of cancer:
Gamma Knife icon – for brain and upper spinal tumours. The system has treated over 1.2 million patients worldwide and is one of the most advanced systems for stereotactic radiosurgery (SRS), delivered with sub-millimetre accuracy for both frame-based and frameless treatments.
Varian edge – for a wide range of cancers, including breast, prostate, brain and spinal. A highly versatile, state­ of-the-art radiotherapy machine, designed to deliver stereotactic brain and spinal surgery, stereotactic ablative radiotherapy (SABR) and volumetric modulated arc therapy.
MRIdian MR linac – for a variety of cancers, including prostate, lung, liver and pancreatic cancer. Allows clinicians to 'see as they treat', using live images of the tumour and surrounding tissue to continually adjust the radiation beam for movements and more precise treatment targeting.
GenesisCare are dedicated to delivering innovative cancer care treatments to patients and are proud to be the first oncology provider in London to provide patients access to advanced treatments on the MRIdian® MR Linac outside of research purposes.
They are changing the way people experience cancer treatment and care, understanding what it takes to achieve the best possible life outcomes and going a little further to prove it.
Book an appointment today
Our telephone lines are open 8am to 8pm Monday to Friday and 8am to 2pm Saturdays.
Please note - regrettably we are unable to answer specific medical questions or offer medical advice via email or telephone