Diagnostic tests for cancer
Our Integrated Cancer Campus provides rapid access to diagnostic tests for cancer, at a time and location of your convenience.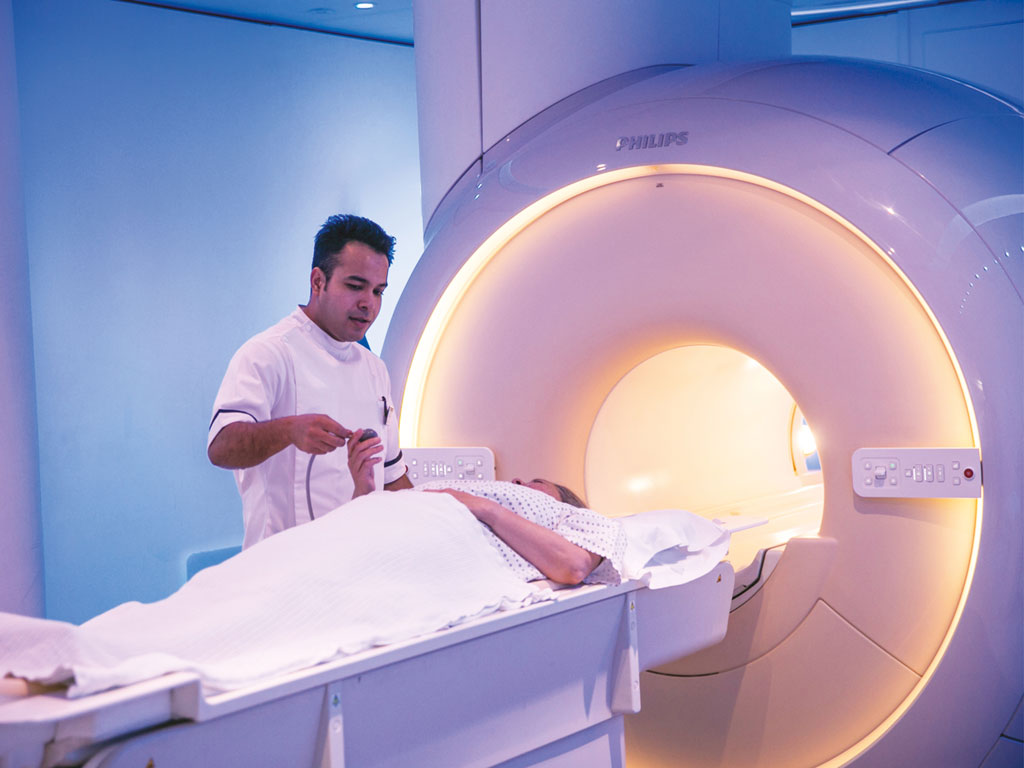 About our diagnostic tests for cancer
We offer a full range of diagnostic services for cancer, including MRI, CT, PET-CT, ultrasound, mammography and endoscopy. A full range of diagnostics is available at Cromwell Hospital, with some also available at Basinghall Clinic – our conveniently located diagnostics centre in central London.
We also offer a series of rapid diagnostic pathways, designed to give patients a quick diagnosis and rapid access to expert consultants. Many of our pathways allow patients to have their consultations and all diagnostic tests on the same day, under one roof.
Our rapid diagnostic pathways
Our diagnostic pathways offer rapid access to consultations, scans and tests, with results delivered on the same day where possible.
Breast care diagnostic pathway
Our rapid breast care diagnostic pathway offers fast access to appointments with leading breast consultants. Radiology, mammography and even biopsies can be completed during the initial consultation and in many cases, results provided that same day.
Find out more about our breast care pathway >
Prostate cancer diagnostic pathway
Our prostate cancer pathway provides rapid access to consultants and diagnostic services for those who have received an abnormal PSA result. Tests include a prostate biopsy, ultrasound scan, blood test, digital rectal examination and mpMRI.
Find out more about our prostate cancer pathway >
Bowel care diagnostic pathway
For those who are worried that they have bowel cancer symptoms, our pathway provides rapid access to clinical experts and diagnostic tests. In most instances, results will be provided on the same day.
Book a cancer care appointment today
Our telephone lines are open 8am to 8pm Monday to Friday and 8am to 2pm Saturdays.
Please note - regrettably we are unable to answer specific medical questions or offer medical advice via email or telephone