Types of cancer
Our Integrated Cancer Campus diagnoses and treats all types of cancer, including cancers of the breast, bowel, lung and prostate.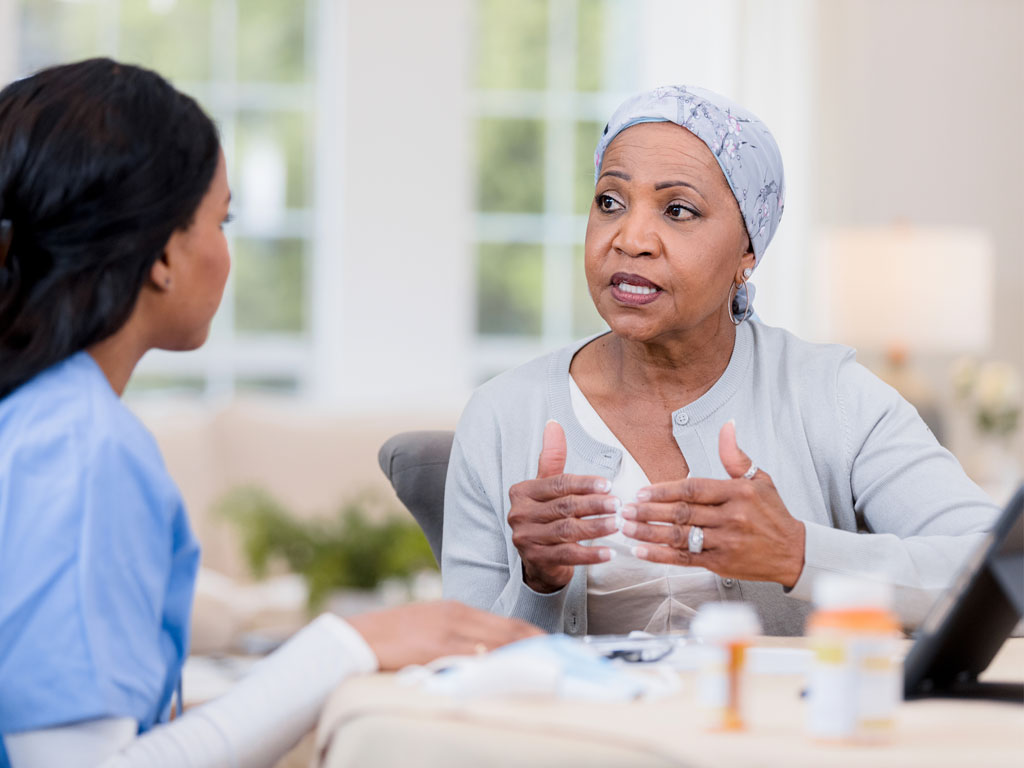 What is cancer?
Cancer is a condition where abnormal cells grow and spread in an uncontrollable way, anywhere in the body. When detected early, many cancers can be successfully treated using chemotherapy, radiotherapy or other treatments.
At Cromwell Hospital, we treat all types of cancer using the latest medications and technology, from early-stage cases to those that are more complex. Our multidisciplinary team, consisting of oncologists, radiologists, haematologists and many more, creates tailored treatment plans for each patient.
Genetic testing for cancer
Genetic testing is useful for both understanding a patient's predisposition to cancer and the specific mutation of an existing cancer. Understanding the genetics behind a patient's cancer can help guide oncologists on deciding what cancer treatment or medicine will work best for that person.  
Overseen by our clinical geneticist, our genetic testing service can help identify over 100 different gene variants that may contribute towards the development of certain cancers. 
There are currently more than 200 different types of cancer. Cancers are typed according to where they started within the body. They may also be typed by what cell they started in: carcinoma, sarcoma, leukaemia, lymphoma and myeloma.
In the UK, the most common cancers are breast cancer, lung cancer, prostate cancer and bowel cancer. We treat all four of these cancers at Cromwell Hospital, along with many others.
Simple lifestyle changes can help reduce the chances of developing cancer. These include:
Eating a healthy, balanced diet
Exercising regularly
Not smoking
Limiting the amount of alcohol you drink
Protecting your skin from sun damage
Book a cancer care appointment today
Our telephone lines are open 8am to 8pm Monday to Friday and 8am to 2pm Saturdays.
Please note - regrettably we are unable to answer specific medical questions or offer medical advice via email or telephone