Patients and visitors / Your child as a patient
Food and drink
Our catering team will be on hand throughout your child's stay, offering a wide variety of delicious meals and light snacks.
For those staying with us, we offer a special menu. Designed for children by our dietitians and our in-house catering team, meals are healthy, balanced, and nutritious. We also provide a children's build-your-own snack box, which contains a sandwich, side, dessert, and drink.
We're also happy to make special meals on request – as long as this doesn't go against the advice of your child's consultant or nursing team, or interfere with preparation for a procedure.
For visitors, room service is available from 7am to 10pm and you will find a menu in your child's room. Please note that any food or drink will be charged to your child's room.
You are welcome to bring in your child's favourite snacks.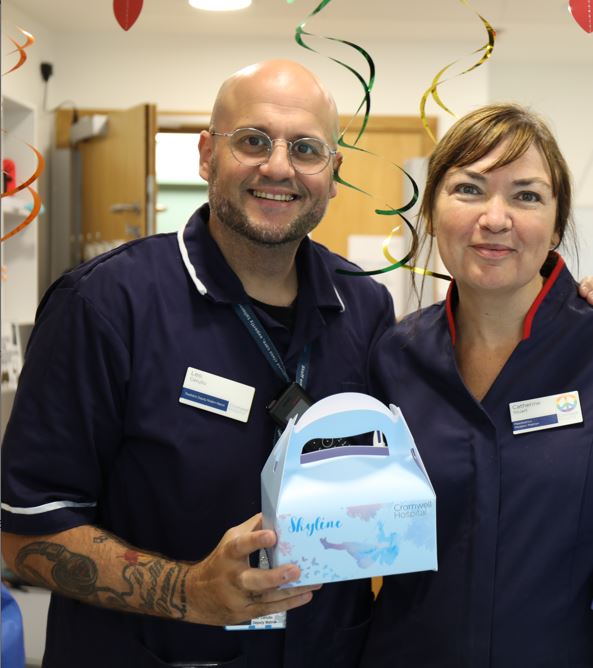 Snack boxes
We also provide build-your-own snack boxes for children, which contain your choice of sandwich, side, dessert, and drink.
Food preferences and sensitivities
Many of our patients are from different cultures and religions and we cater for a wide range of tastes, sensitivities, and preferences.
Please let us know of any requirements, and we will prepare food which is appealing and nutritious.
If you'd like to speak to someone about dietary requirements before coming to hospital, please talk to the pre-admissions team on +44 (0)20 7460 5700 or contact the ward on +44 (0)20 7460 5991.
Monitoring food and drink intake
Our nurses monitor food and drink intake for each child to make sure they are nourished and hydrated.
If they are concerned, they can call on one of our dieticians for advice, or ask them to come and see your child.
They will also make sure that fasting instructions are properly followed before procedures.
Book an appointment today
Our telephone lines are open 8am to 8pm Monday to Friday and 8am to 2pm Saturdays.
Alternatively, fill out our appointment request form and we'll be in touch shortly.
Please note - regrettably we are unable to answer specific medical questions or offer medical advice via email or telephone.